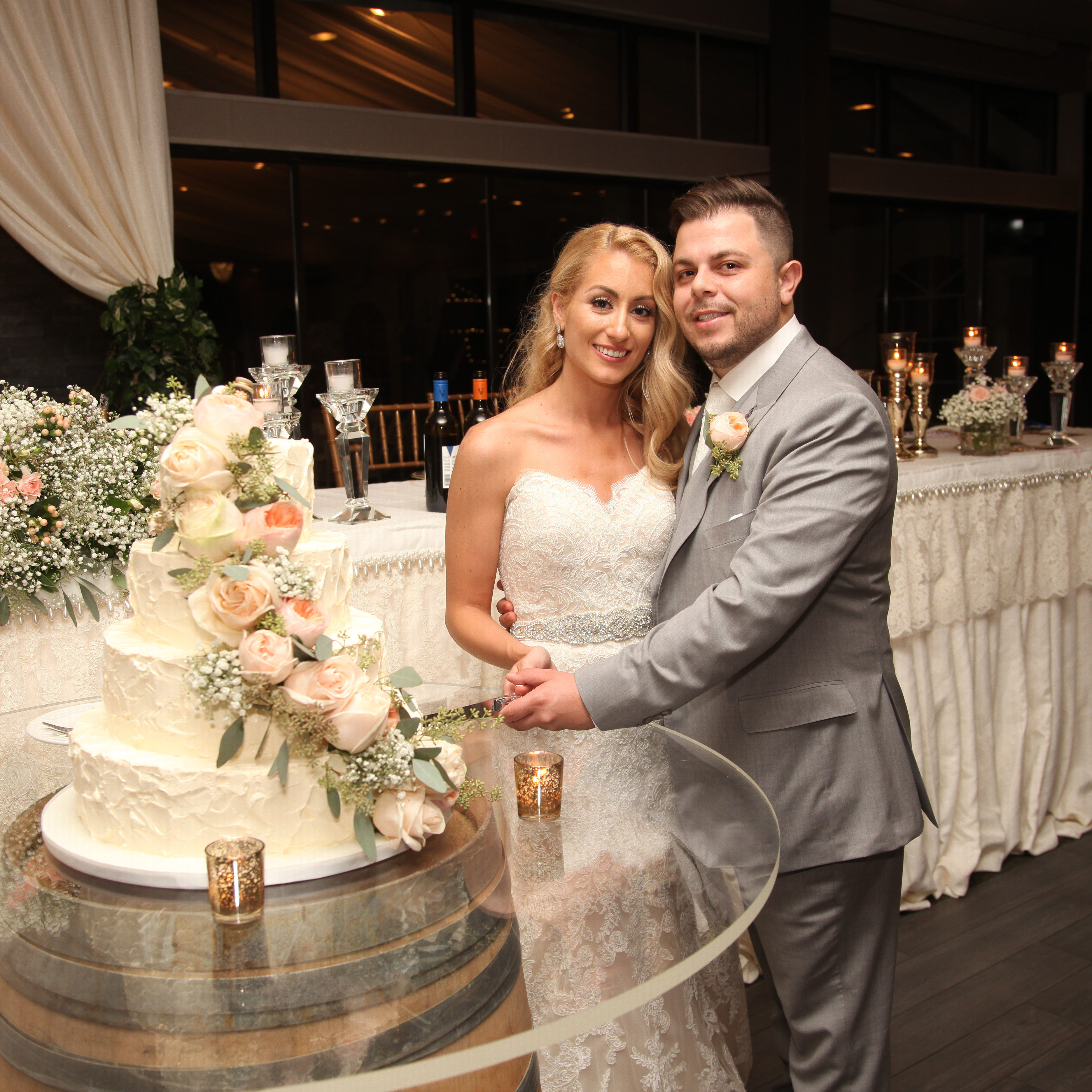 "George and I were over the moon happy with how our cake turned out… it was literally and figuratively the icing on top of a perfect day! Our guests loved the look and taste of the cake (and so did we)!"
- ALESSIA & GEORGE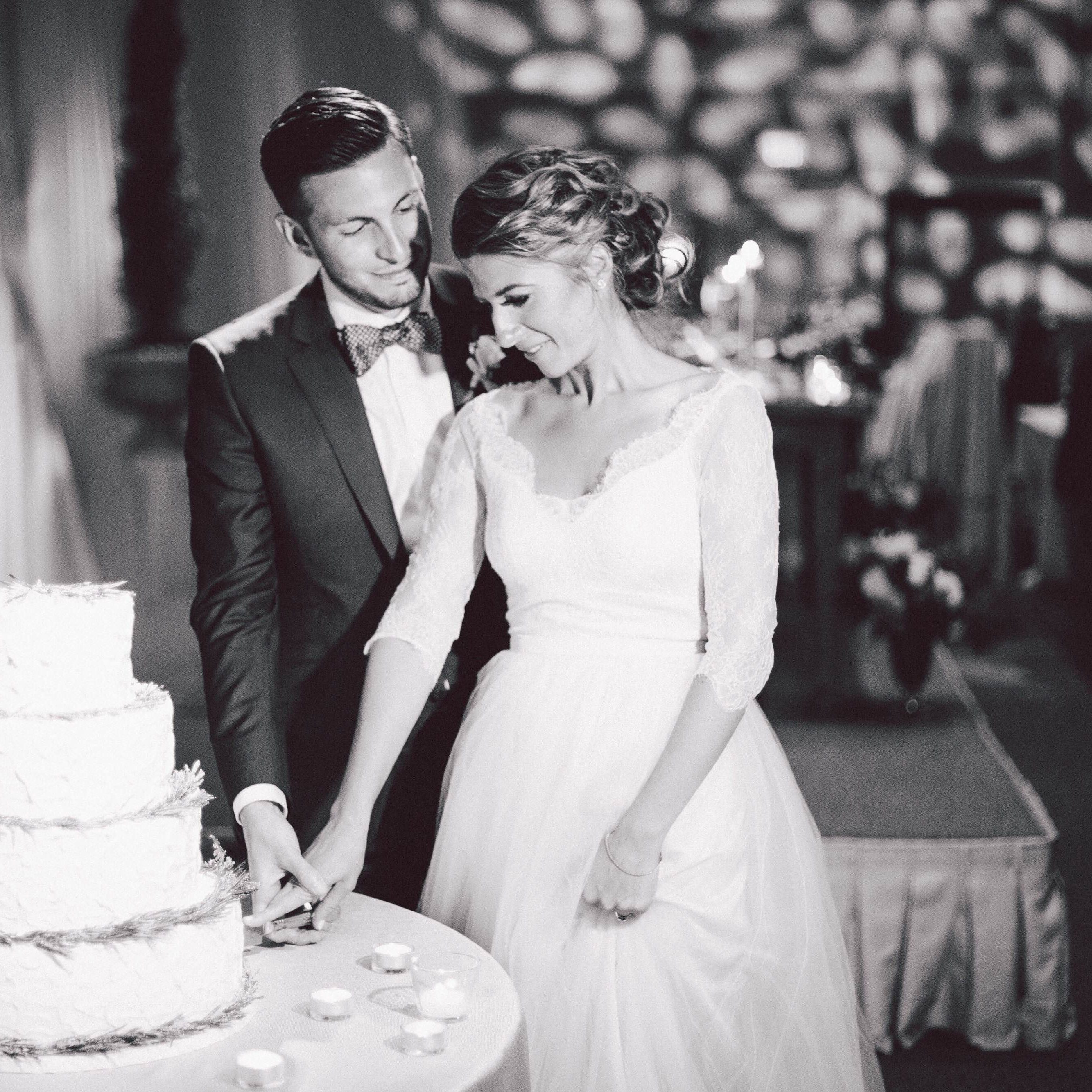 "Michelle is as sweet as her cakes!! I knew she was going to be our wedding cake lady the moment we connected with her. I've never met someone that truly cares about her clients as much as she does."
- LINA & MATT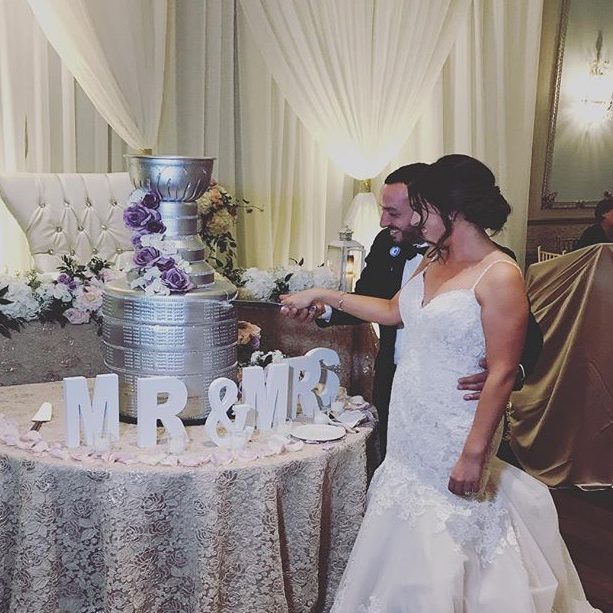 "Thank you so much!!! The cake was such a hit!!  People were going nuts for it.  Thank you guys so much."
- KAYLA & CHRIS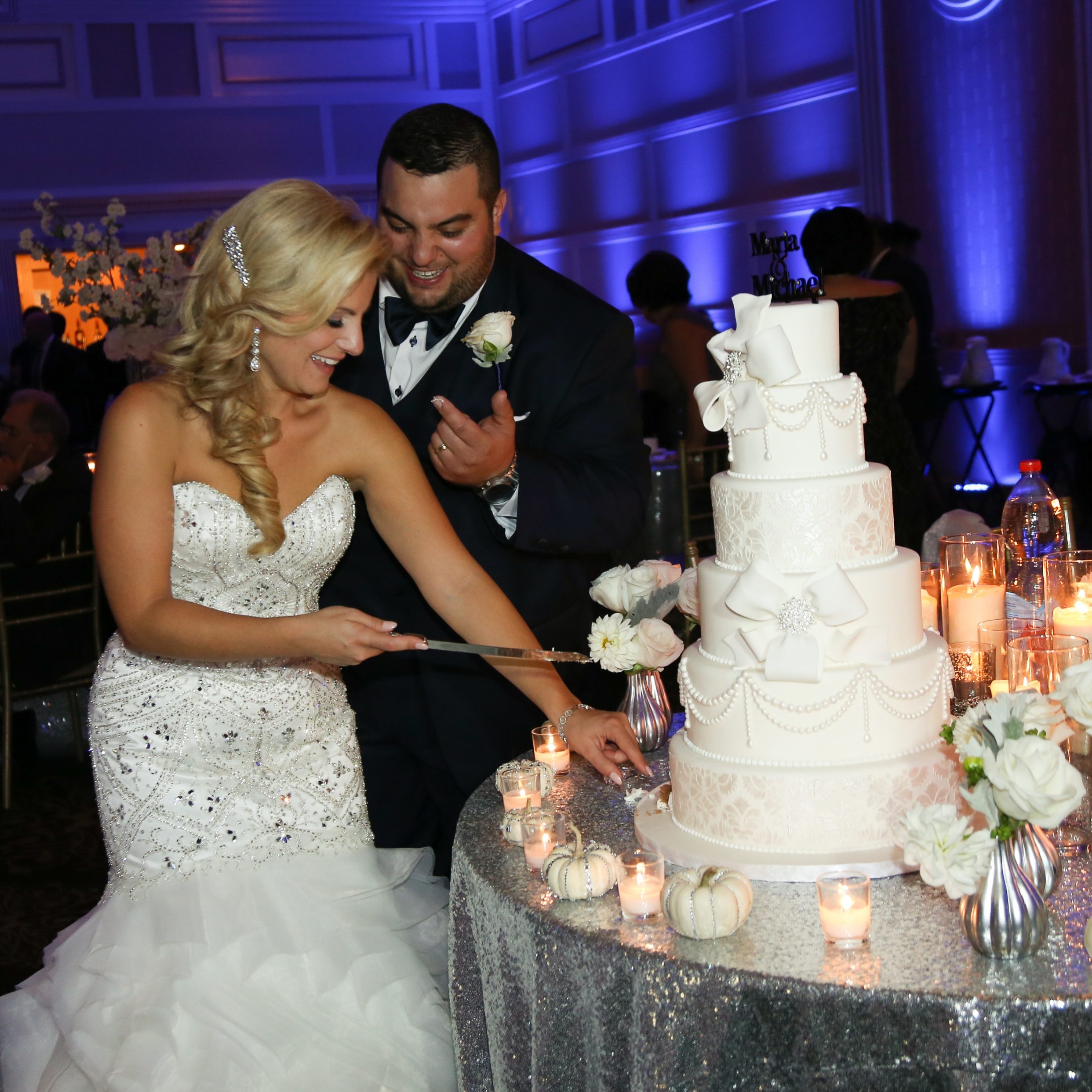 "Michelle is not only a fabulous cake creator/designer, she is also so amazing to work with! She made our wedding cake dreams a reality, creating a stunning work of art, with mouth watering flavours as well."
- MARIA & MIKE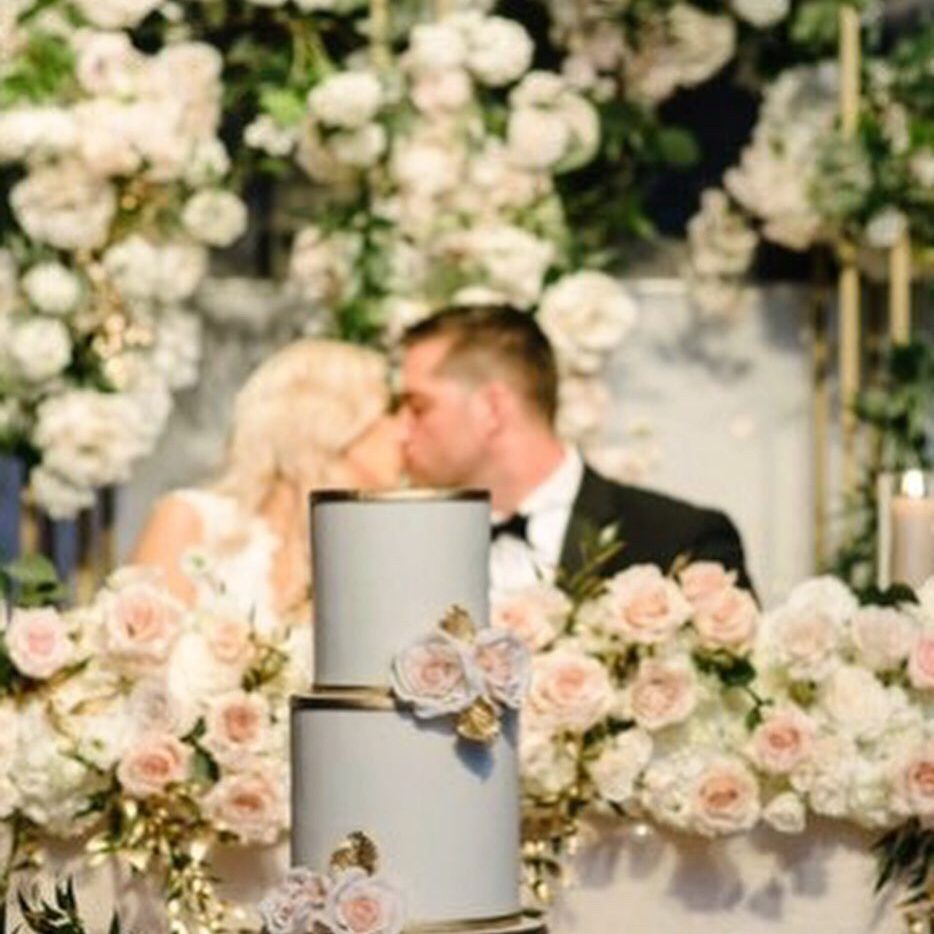 "Michelle was recommended to me by a wedding planner. Just scroll through her Instagram feed and you will know why this was a no brainer. Her are literally as delicious as they look. Through the entire process she was professional, understanding, and so patient. We loved working with Michelle and our cake was exactly what we wanted".
- JESSICA & MICHAEL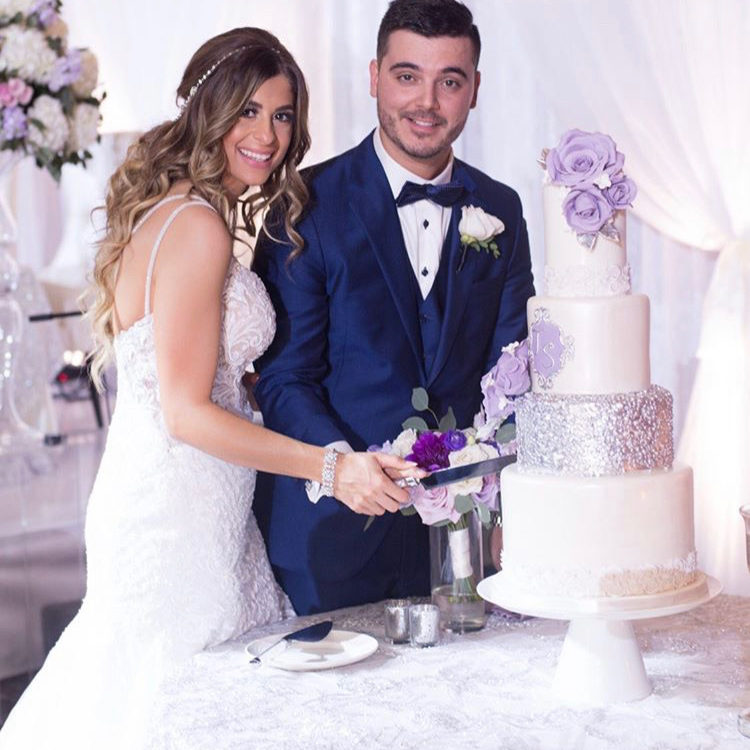 "We have used Michelle many times over the last few years and she is AMAZING! From our engagement cake to an entire sweet table for my bridal shower to our AMAZING 4 tier wedding cake, everything was beyond our expectations. So creative, so talented and her cakes and sweets always taste as amazing as they look!"
- STACY & TOM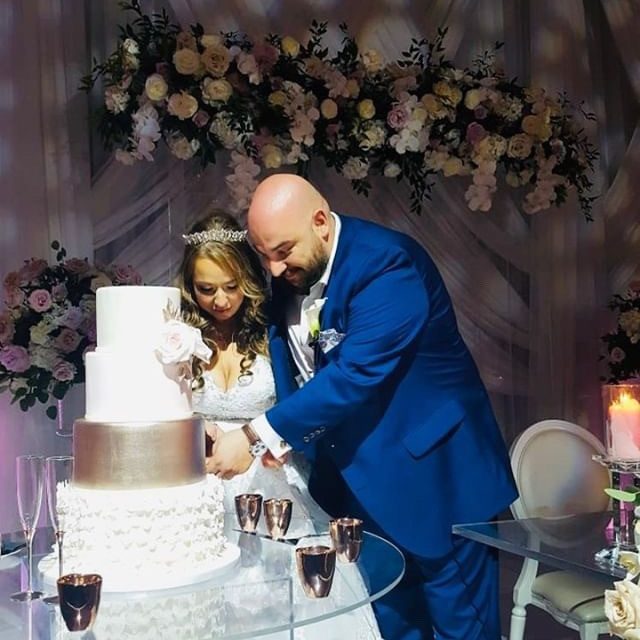 "Michelle made the cake for my bridal shower and my wedding. Both were so beautiful and delicious. Michelle also made some treats for the sweet table which were also amazing. I have received countless compliments on my wedding cake. It was truly a showstopper and fit in perfectly with our theme."
- VAL & IGGY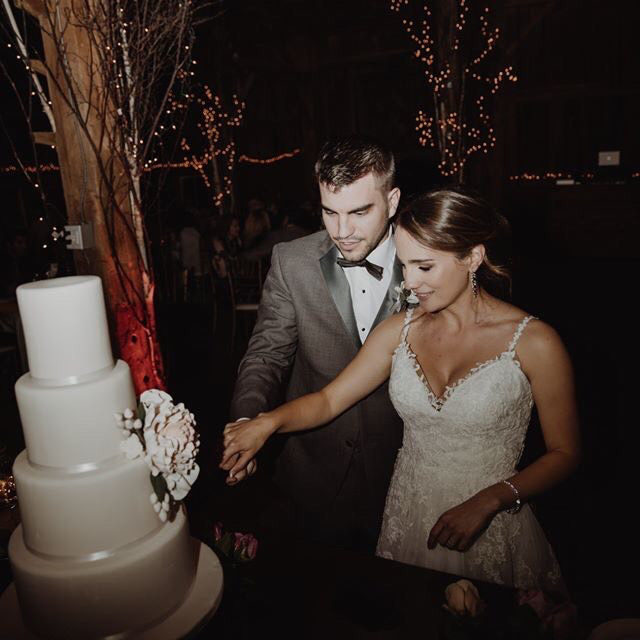 "I only have wonderful things to say about, Michelle. She was extremely caring and responsive throughout our entire planning process. I sent her a photo of the design that I was hoping to have for my wedding cake and she created something that was even better than anything I had envisioned.  She is honestly such a wonderful, kind, caring person and she creates the most stunning cakes I have ever seen. Besides the design, her actual cakes are just so moist and delicious. Best experience ever start to finish and I am forever grateful to have worked with her."
- KIA & IAN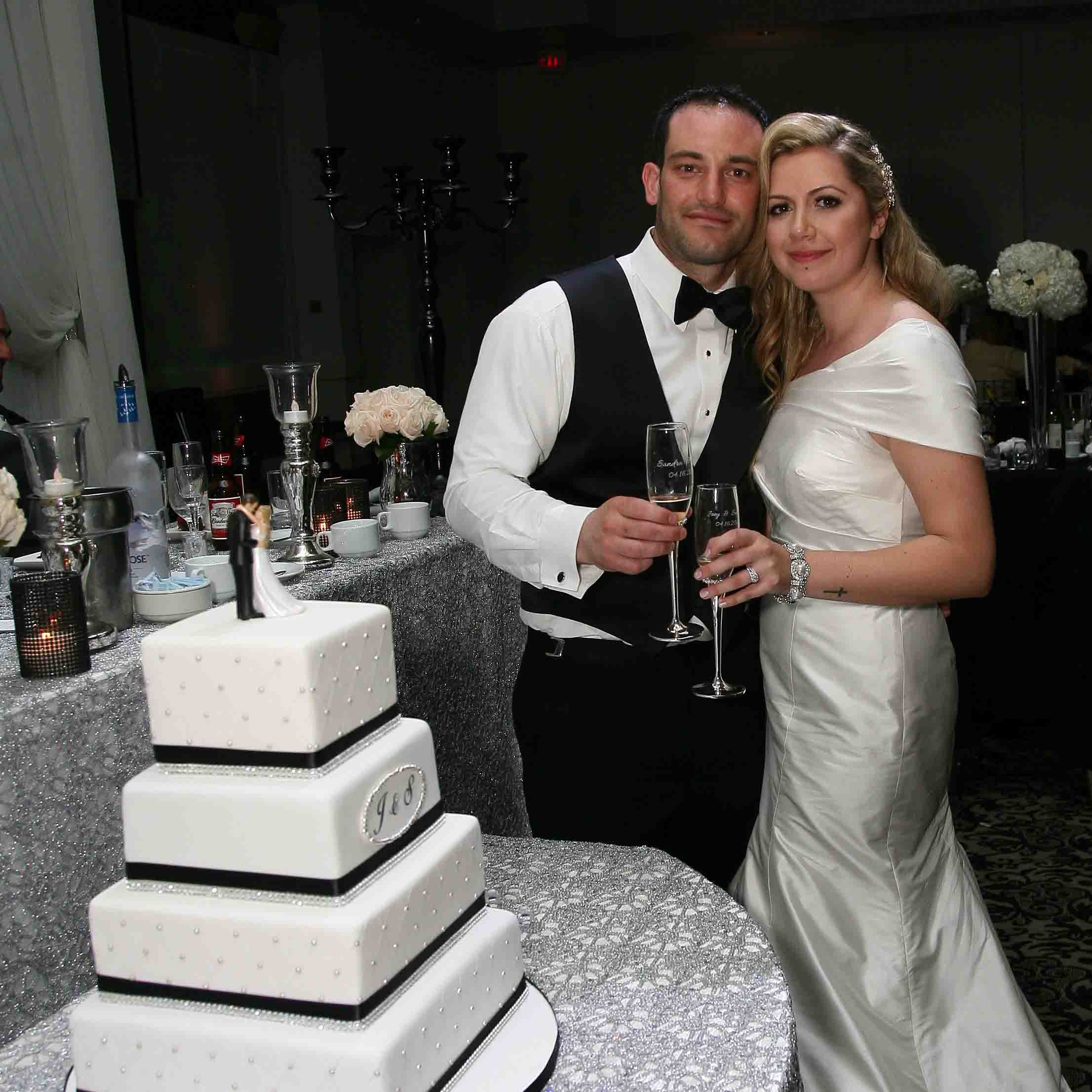 "Michelle was one of the best wedding vendors I had the pleasure to work with. I was so happy we chose her for both my bridal shower cake and wedding cake. She customized our cakes and made them one of a kind. She is my cake lady for life! Thanks Michelle!"
- SANDRA & JOEY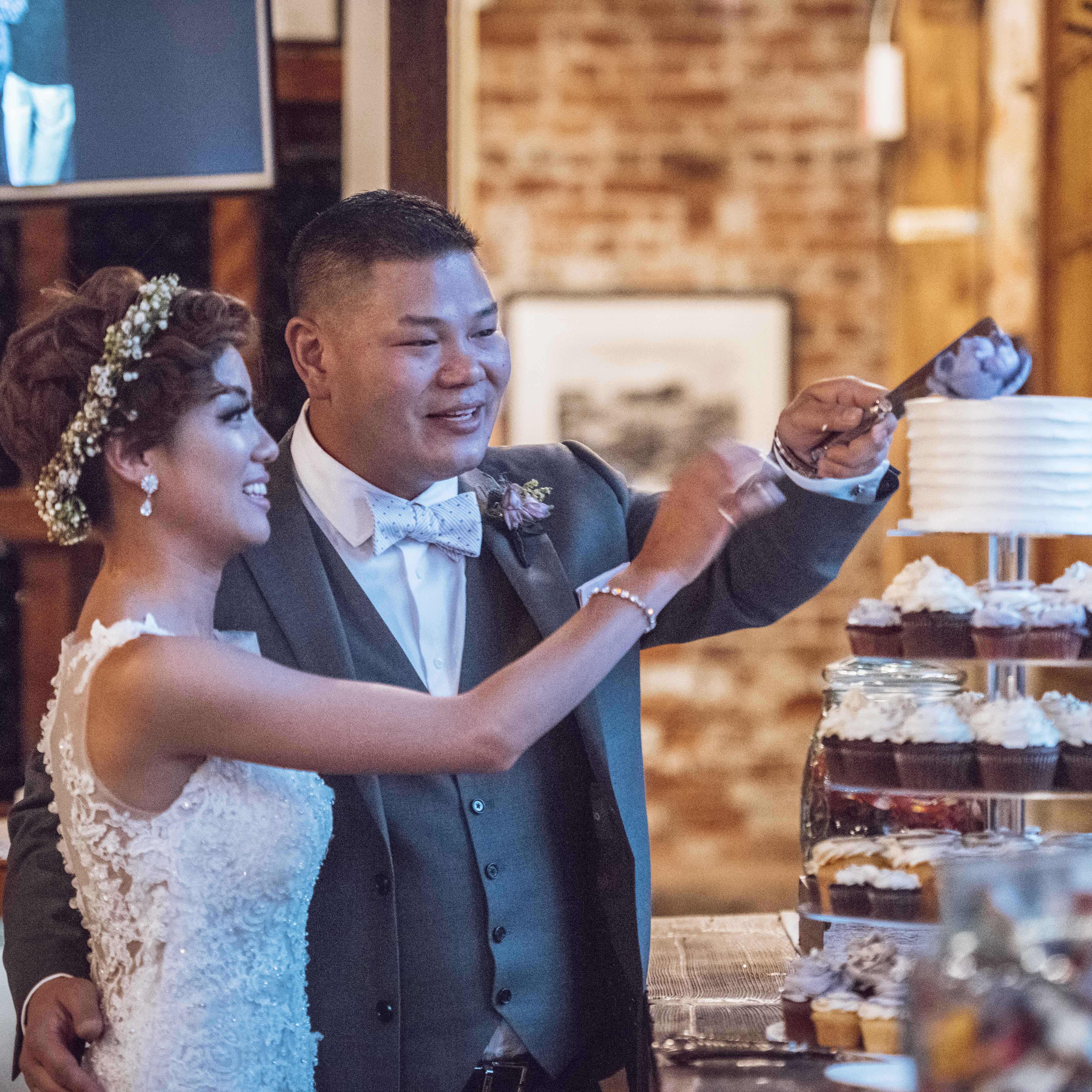 "Cake Creations by Michelle was one of the easiest wedding decisions we made. Michelle was professional, friendly, adaptable, and very approachable in accommodating our needs for our wedding. Michelle made sure that the cake was exactly what we wanted in terms of taste, design and presentation. She definitely reduced our stress levels during our wedding planning preparations"
- MARY & WILL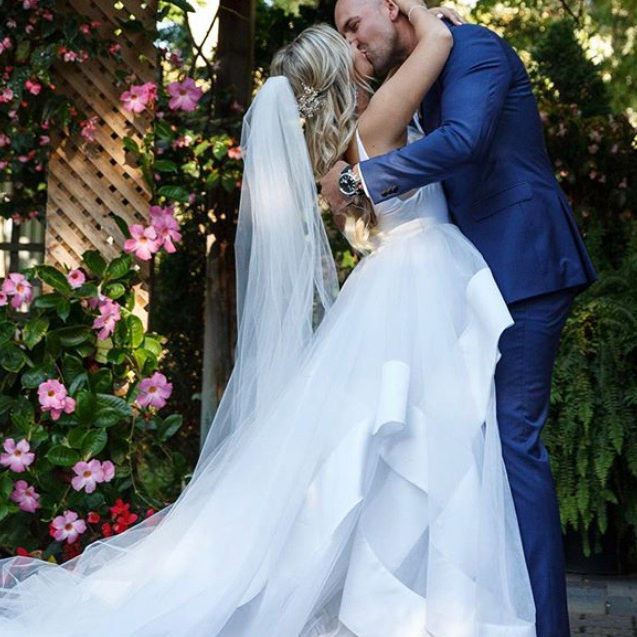 "Michelle is an absolute artist! She made our cake beyond expectations and made our day. Very easy and friendly to deal with, and prices are very reasonable for the quality of cakes she produces! Highly recommend!!"
- STEPHANIE & CARL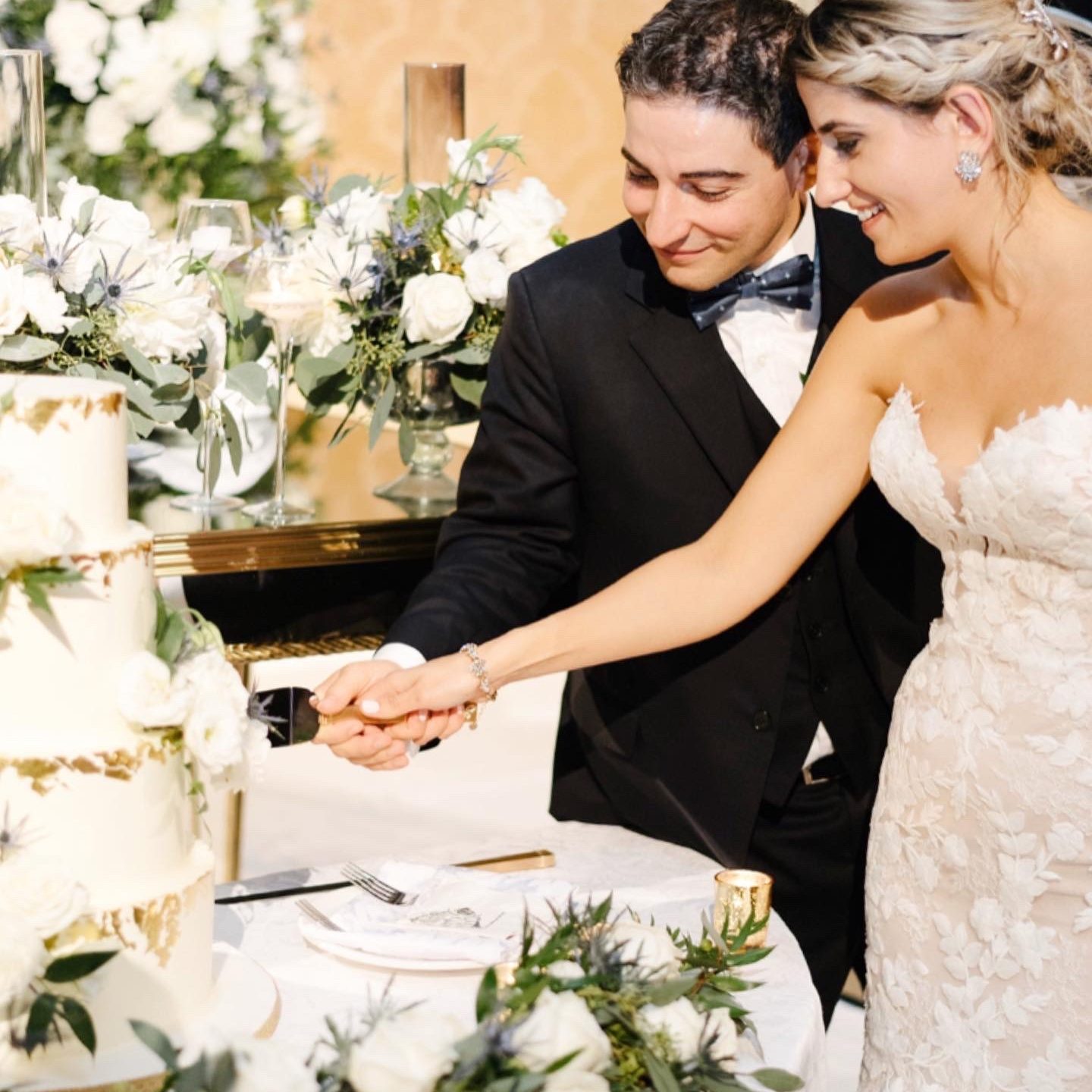 "So lucky to have had the chance to have Michelle from cake creations make our wedding cake. Not only was it stunning but it was also super delicious!! Got lots of compliments on the taste and look. Working with Michelle was such a pleasure, she is passionate about what she does and it shows in her work! I recommend Michelle to everyone I know and will continue to order from Michelle."
- IRIS & NICOLAS
We would love to share your testimonial along with a photo from your special day!